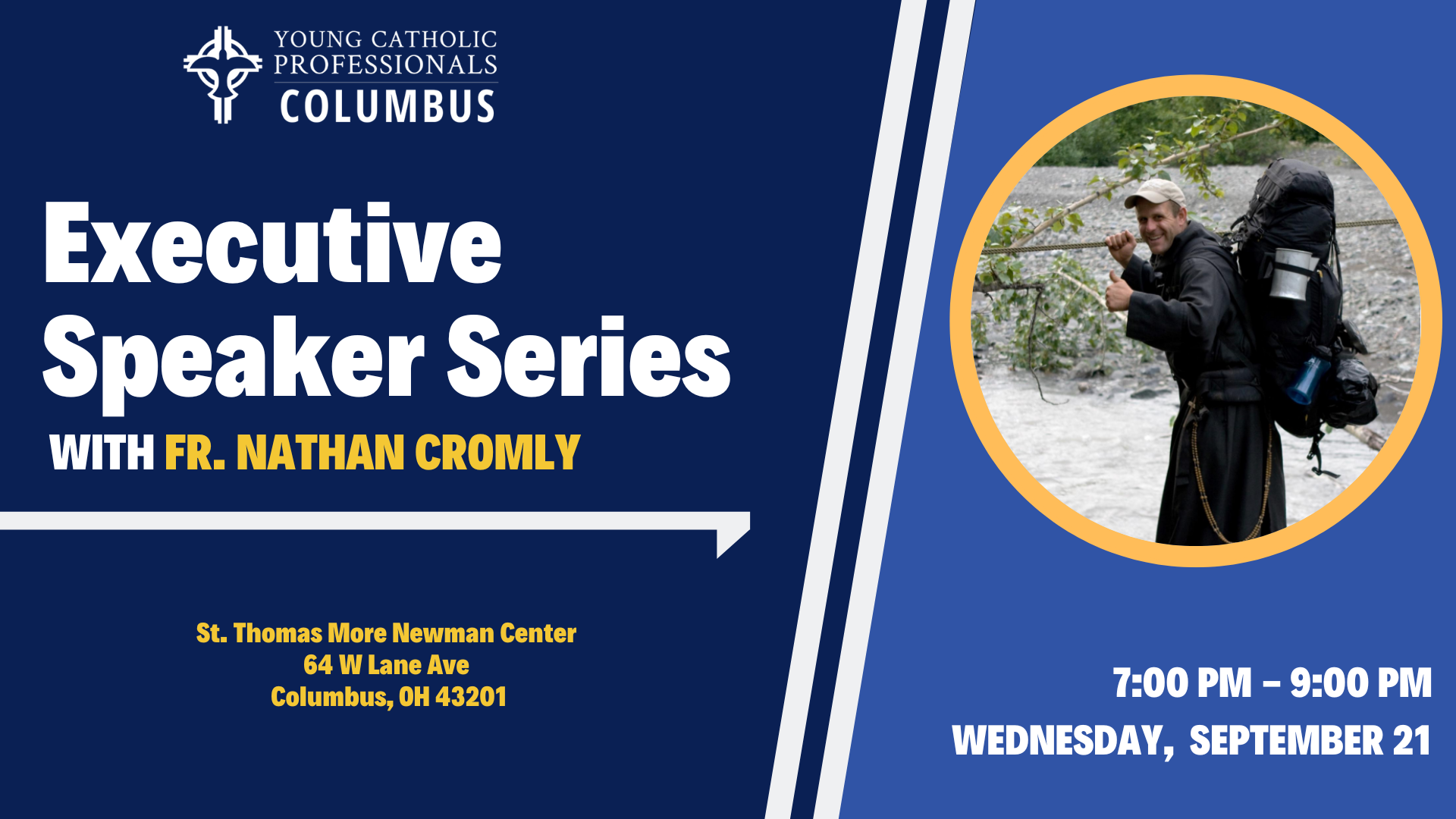 Join us as we welcome Fr. Nathan Cromly, the President and Founder of the Saint John Institute, to speak with us during our next Executive Speaker Series event!
7:00 PM - Happy Hour and Networking
7:45 PM - Open in Prayer and Introduce Speaker
9:00 PM - Close in Prayer

About our Speaker:
Father Nathan Cromly is a nationally known speaker, writer, retreat leader, explorer, innovator, educator, and he is totally devoted to Our Lady. Born and raised in Toledo, Ohio, he has joyfully served as a Catholic priest of the Brothers of Saint John since 2007, and currently ministers in Denver, Colorado. Father Nathan's teaching and dynamic witness has touched the lives of tens of thousands of teenagers, married couples, families, and business professionals.
Father Nathan is the President and Founder of the Saint John Institute whose ministries have been inspiring, equipping and engaging Catholics since 2003. There are three integrated ministries: Eagle Eye Ministries whose outreach and formation to young adults through retreats and excursions inspires them to lead; the Saint John Leadership Institute that equips adults to lead through in person courses and on-line classes and webinars; and the Saint John Leadership Network that engages business and family leaders to Dare Great Things for Christ by integrating Catholic leadership into the family, culture and professional world through formation, fellowship and prayer.
Besides leading international backpacking trips and making documentaries, Father Nathan launched a weekly podcast titled Dare Great Things for ChristTM, with over 150 episodes available on popular podcast apps and airing soon on EWTN. His 2-minute Glance at the Gospel can be heard weekly on EWTN and local Catholic radio stations.
He has appeared multiple times on EWTN's Life on the Rock and Father Mitch Live, and Women of Grace. He has co-produced, with EWTN, four-hour-long documentaries about the lives of the saints, and has been extensively interviewed on Catholic radio and podcasts. Above all else, Father Nathan is a Catholic priest. He has dedicated his priesthood to the Immaculate Heart of Mary and is humbled to serve Christ's people so long as God gives him the opportunity.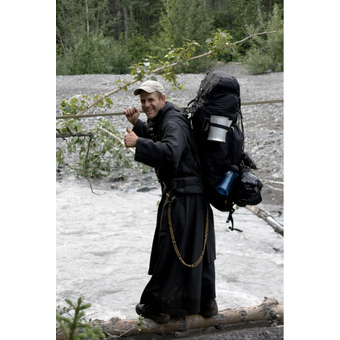 64 W Lane Ave, Columbus, OH 43201, USA